50 Intimate Questions to Ask Your Partner
By Crystal Schwanke
BA Psychology
When people hear the word intimate, they often think that it only relates to bedroom conversation, but intimate questions can cover a much wider spectrum. They can concern anything from your childhood dreams to how your partner pictures your future together. Personalize these, so they relate more to your partner and your relationship .
General Attraction Questions
There are some things that you just want to know even though they can't be confined to a single category. These are the things about preferences, how you talk about one another to others, and maybe even a wish or two thrown into the mix.
What is the first thing you noticed about me?
What role does physical attraction play in whether or not you pursue a relationship?
What type of scent do you like on a woman?
Would you say you have a "type"? Do I fit what you thought you were looking for?
How do you describe me to other people?
How do you think I should describe you to other people?
What could I do for you that I don't do now?
What is the first thing you think when you see me?
What qualities make me special to you?
Do you look at other men (women)?
If you could have three wishes from me, what would they be?
What goals do you have for us?
What was the first thing you thought when you met me?
How would you respond if my appearance drastically changed, either overnight (new haircut and different hair color, for example) or over time (more/less muscle, weight gain/loss)?
What is something you think is true about me, but you've never asked to confirm?
How big of a deal are special occasions for you?
50 Romantic Things to Say to Your Lover
45 Great Getting to Know You Questions
20 Revealing Questions to Ask a Guy
Questions About the Past
Before you can move forward with your partner, you may be the type who wants to know about his or her past. If you're planning to be intimate or stay together for a long time (maybe even get married), you should feel comfortable asking anything you feel you should know, or whatever you're curious about. Remember, asking these questions will open the gate to your past, as well.
Have you ever cheated on a partner? If not, have you considered it but changed your mind?
How many past partners have you had?
Did you debate whether or not to ask me out? Why would you have chosen not to?
What were you thinking on our first date?
Have you ever been in love before me?
Who is your role model in life? Who is your role model in love?
What did it feel like when you realized you were in love with me?
Do you think we were so destined to be together, that if we hadn't decided to date when we did and lost touch, we'd run into each other again?
What were you looking for when you found me? Were you looking for love at all?
Questions About the Future
Want to know if you and your lover are compatible long-term? Ask the hard questions about where things are going. Go as far into the future as you feel like you should, but keep the current length of your relationship in mind and the plans you've already discussed before you ask about things like financial planning for retirement , or you may give the wrong impression.
Where do you see this relationship headed in the next year? What about the next five years?
What is your opinion on marriage and children?
Would you stay with me if you found out I was unable to bear children ?
What are your occupational goals and how could they affect our relationship?
Where do you see yourself living when you retire?
I want to be a good lover, and I want to be there for you. What can I do for you to be that woman or man?
How do you imagine a day in the life of us, married with kids? What about a week in the life?
What are your thoughts on having our elderly parents live with us if they can't live on their own one day?
How do you plan to save for retirement ? What are your goals?
Questions About Love
People express love in so many different ways; it's important to get a good understanding of what will speak to your partner's heart. You also probably have questions about their thoughts and feelings (past and present) on love.
What can I do to show you how much I love you?
Do you believe in soul mates? What about love at first sight?
Have you ever been hurt in the past and questioned the possibility of love?

When did you realize you were in love with me?
Do you see our love lasting? Do you ever have any doubts?
If you had to choose, would you rather receive a gift or have someone do something nice or helpful for you?
Do you like sentimental gifts or do you always want a gift to have a practical purpose and be something you need?
How do you think you best express love?
What types of compliments do you like to hear ?
Questions About Intimacy
Intimacy is an important part of any serious relationship. It's not all about what goes on in the bedroom. Of course, that may play a role in your relationship, but there are things you can do outside of the bedroom or nights you can plan based on your significant other's fantasies. Don't be shy. If you want to know something, just ask.
Is our relationship physical enough for you? What would make it better in your eyes?
How and where do you like to be touched?
Do you have any fantasies you would like fulfilled?
What are your thoughts on toys?
Is there anything we haven't tried that you'd like to?
Ideally (and a bit realistically, too), how often would you like for us to be intimate?
What are some things I can do outside of the bedroom to keep the feelings of intimacy going all day?
Choose What You Want to Know
Note when you pose an intimate question for your partner, you need to be open to listening. You may get an answer you are surprised by or you don't want to hear. Even so, it's important not to judge your partner or get angry. If you find yourself upset or surprised, take a moment to digest what your partner has told you before responding. Remember, there are no perfect people in the world, and the two of you are not going to agree on everything. However, you need to stay focused on what you want in the relationship and determine if you are both on the same page. Open communication is often the key to lasting love. Keep in mind your partner may want to ask you intimate questions in return, so be ready to answer them. Relationships are give-and-take, after all.
100 Questions You Should Ask Before Marriage

By Marcelina Hardy, MSEd, BCC

What to Do When Someone Tells You They Like You

By Crystal Schwanke

10 Special Things to Do for Your Boyfriend

By Crystal Schwanke

14 Free Breakup Letter Examples

By Tamsen Butler

18 Interesting Things to Talk About on the Phone

By Crystal Schwanke
Advice on Online Relationships
All About Targeted Dating
Breakup Tips and Advice
Dating Conversation Topics
Dating Expert Interviews
Dating Slideshows
Dealing With Infidelity
Essential Tips on Kissing
Finding Chat Rooms
Finding Dating Websites
Focus on Teen Love
Helpful Dating Resources
Navigating First Dates
Play Online Dating Games
Relationship Advice
Sex and Dating Info
Valentine's Day Ideas
Valuable Dating Tips
50 Intimate Questions to Ask Your Partner
36 Deep Questions to Ask Your Significant Other So You Can Truly Know Them
Do you know your significant other?
I mean, do you really, truly, deeply know who they are as a person?
I'm a victim of the How Trap. The How Trap is when you know how someone is because you ask what they are doing, what they have been up to and follow them on social media, but you don't ever get to ask the deeper questions. Put simply:
I don't want to know just how you are. I want to know who you are.
Sometimes we feel like we really know someone, but on the surface we are only familiar with the day-to-day. For example, when my husband and I get really busy, we can go days without asking any questions beyond logistics-type questions. We see each other at the end of the day and ask "How was your day?" and we go through what we did and what happened. We talk about plans for the weekend and updates from friends we saw on Facebook.
The other day, I had this big Aha moment. I realized we were talking, but we weren't sharing.
I think this happens with couples, friendships and especially parents and their kids. We get so wrapped up in the day-to-day that we are lucky to get to the 'how are you?' but we very rarely get to the 'who are you?' Especially when you have known someone for a long time, we forget to ask how they have changed. We let the deeper questions fade away.
The Science of Intimacy:
Psychology Professor Dan McAdams has studied what it takes to truly know someone. He believes there are "three levels of knowing" and that these are the three stages people progress through to become intimate friends, lovers or companions.
Level 1: General Traits At this level, you get to know someone's general personality traits. Specifically, where they fall on the Big 5 spectrum: how high or low they are in Openness, Conscientiousness, Extroversion, Agreeableness and Neuroticism. See our overview of the personality traits here.
Level 2: Personal Concerns This is where someone gets to know a person's goals, values and motivations. They also get a broader picture of the decisions and attitudes that shape their life.
Level 3: Self-Narrative Finally, when you truly know someone, you know the stories they tell themselves about themselves–how they have made sense of their journey and purpose through life.
The question is: How do you move through these three levels? Level 1 is easy–typical conversation can help you with this. Level 2 can happen naturally as you live with someone, travel with someone and have shared experiences. But Level 3 only can be done purposefully–with the right questions in a safe space. This brings me to the 36 couple questions.
The 36 Questions:
Social psychology researcher Arthur Aron of the Interpersonal Relationships Lab at Stony Brook University in New York developed 36 questions to help people break through each of the intimacy levels. You can do these with your partner or with friends. I highly recommend them to parents and teens. Keep in mind:
Vulnerability brings people closer. The point of these questions is to have sustained, escalating and reciprocal self-disclosure. Take time having both people answer the questions and truly listen to the answers without judgment.
There is no such thing as rapid intimacy. I would NOT recommend doing these all in one sitting. One per dinner perhaps or one per car ride. Take your time, savor them, expand on them and see where they take you. One of my friends and I answer one of these each week.
Okay, here are the questions for you. Feel free to print these out or email them to a friend.
Tweet these to someone special in your life!  

Given the choice of anyone in the world, whom would you want as a dinner guest?
Would you like to be famous? In what way?
Before making a phone call, do you ever rehearse what you're going to say? Why?
What would constitute a perfect day for you?
When did you last sing to yourself? To someone else?
If you were able to live to the age of 90 and retain either the mind or body of a 30-year old for the last 60 years of your life, which would you choose?
Do you have a secret hunch about how you will die?
Name three things you and your partner appear to have in common.
For what in your life do you feel most grateful?
If you could change anything about the way you were raised, what would it be?
Take four minutes and tell you partner your life story in as much detail as possible.
If you could wake up tomorrow having gained one quality or ability, what would it be?
If a crystal ball could tell you the truth about yourself, your life, the future or anything else, what would you want to know?
Is there something that you've dreamed of doing for a long time? Why haven't you done it?
What is the greatest accomplishment of your life?
What do you value most in a friendship?
What is your most treasured memory?
What is your most terrible memory?
If you knew that in one year you would die suddenly, would you change anything about the way you are living now? Why?
What does friendship mean to you?
What roles do love and affection play in your life?
Alternate sharing something you consider a positive characteristic of your partner. Share a total of five items.
How close and warm is your family? Do you feel your childhood was happier than most other people's?
How do you feel about your relationship with your mother?
Make three true "we" statements each. For instance, "we are both in this room feeling…"
Complete this sentence: "I wish I had someone with whom I could share…"
If you were going to become a close friend with your partner, please share what would be important for him or her to know.
Tell your partner what you like about them: Be honest this time, saying things that you might not say to someone you've just met.
Share with your partner an embarrassing moment in your life.
When did you last cry in front of another person? By yourself?
Tell your partner something that you like about them already.
What, if anything, is too serious to be joked about?
If you were to die this evening with no opportunity to communicate with anyone, what would you most regret not having told someone? Why haven't you told them yet?
Your house, containing everything you own, catches fire. After saving your loved ones and pets , you have time to safely make a final dash to save any one item. What would it be? Why?
Of all the people in your family, whose death would you find most disturbing? Why?
Share a personal problem and ask your partner's advice on how he or she might handle it. Also, ask your partner to reflect back to you how you seem to be feeling about the problem you have chosen. 
Bonus: The 36 Questions in Action
Check out these real life strangers asking each other the deep stuff. You won't believe what happens at the end: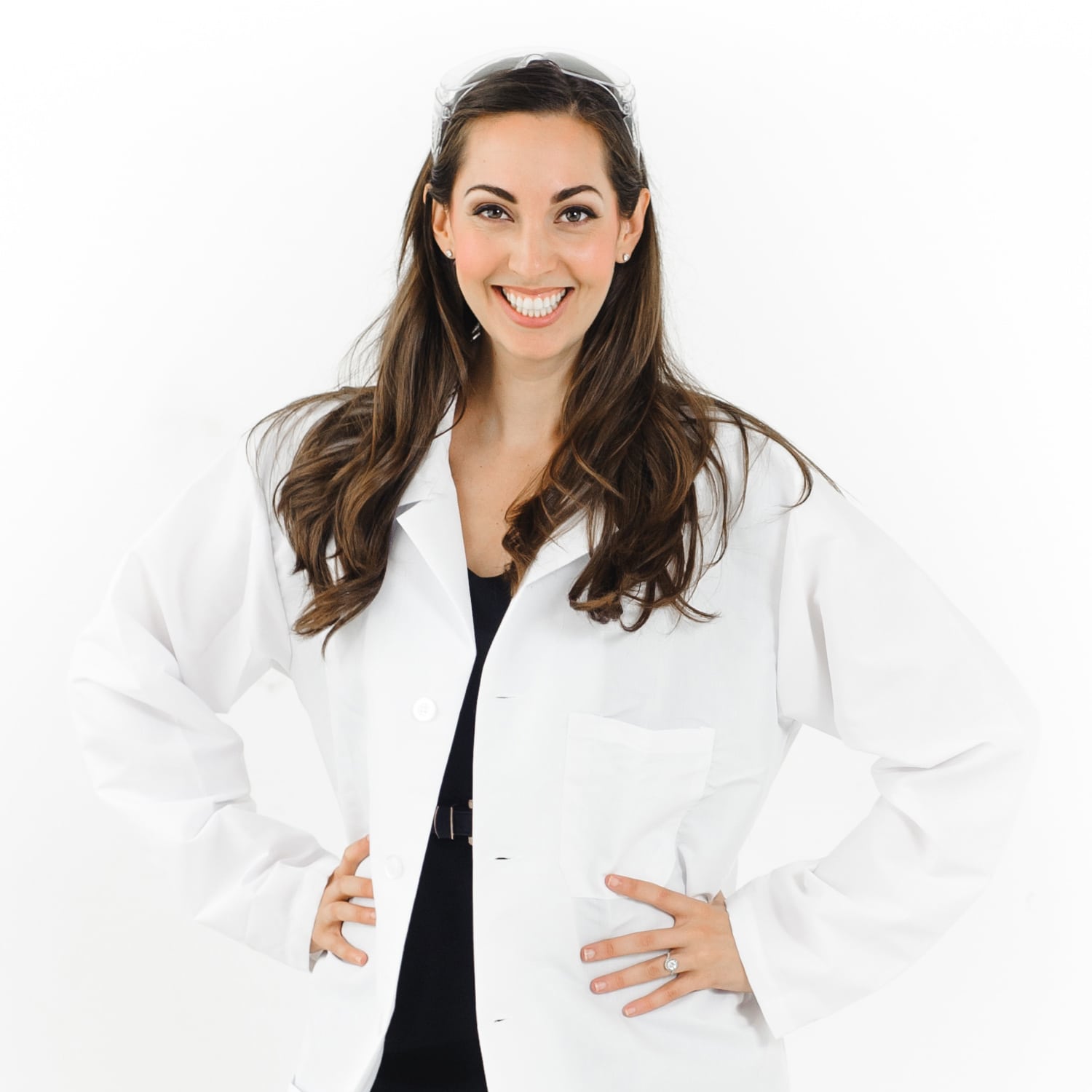 Hi, Im Vanessa!
Lead Investigator, Science of People
I'm the author of the national bestselling book  Captivate , creator of People School , and human behavioral investigator in our lab.
Facebook

Twitter

Google+

LinkedIn
Leverage Your Introversion
You may also like…
The 6 Best Questions to Ask in An Interview

Never Ask These 5 Stupid Questions – They Will Hurt Your Reputation

The 10 Questions Every Interviewer MUST Ask

20 Questions: What Kind of Person Are You?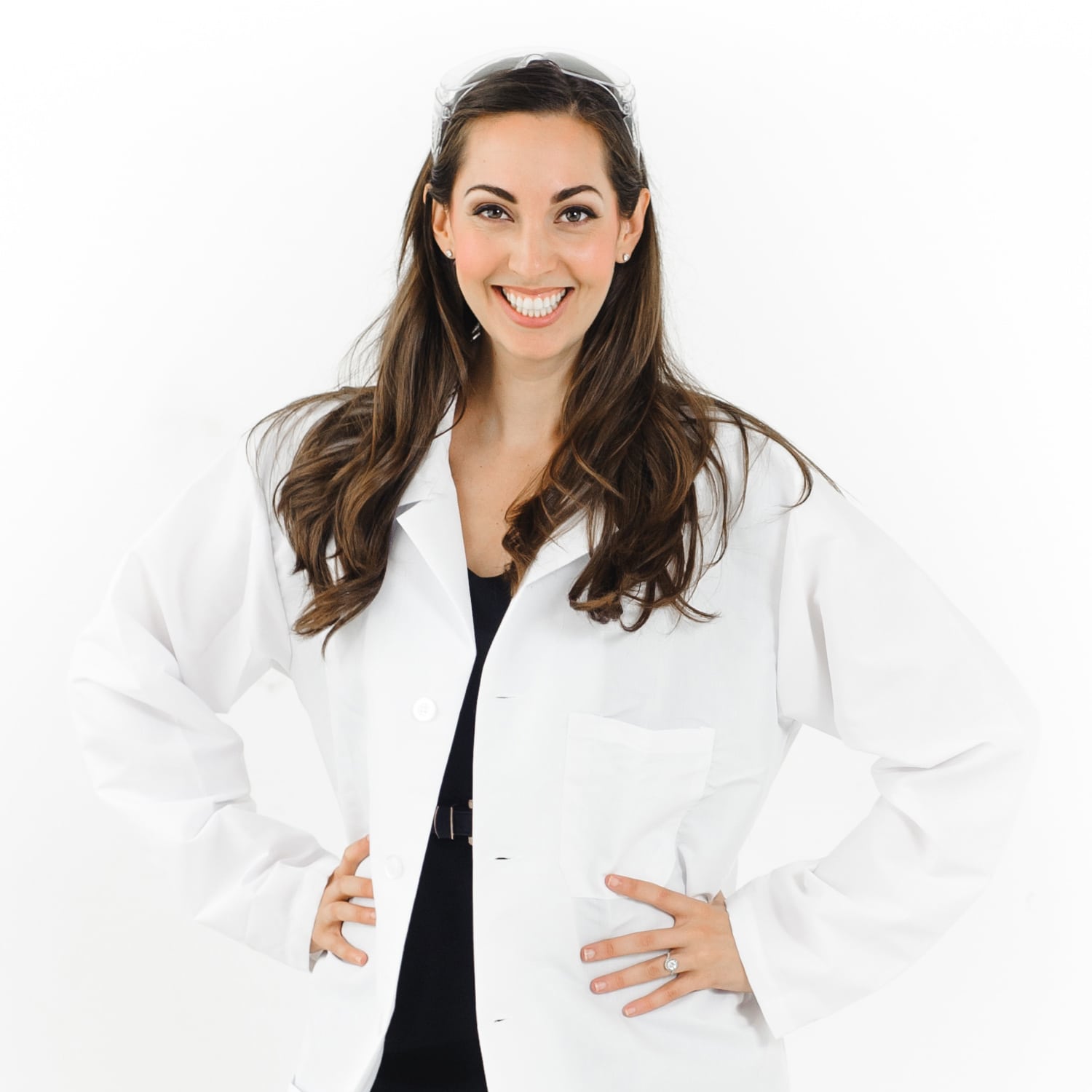 Hi, Im Vanessa!
Lead Investigator, Science of People
I'm the author of the national bestselling book Captivate , creator of People School , and human behavioral investigator in our lab.
More about me >>
Facebook

Twitter

Google+

LinkedIn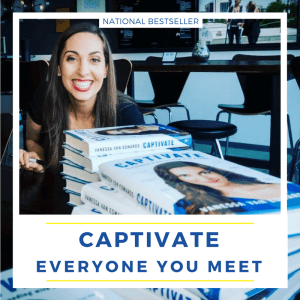 POPULAR ARTICLES
10 Essential People Skills You Need to Succeed
The Ultimate Guide to Developing Your Charisma
Goal Setting the Scientific Way
10 Science-Backed Skills To Make You a Better Leader
How to Be More Interesting
12 Public Speaking Tips To Turn You Into a Master Speaker
20 Hand Gestures You Should Be Using
17 Easy Networking Tips You Haven't Heard Before
How to Make Friends as an Adult